Social Media and Networks for Multimedia Content Management - Part 2
[special issue]
Full reference
S. Laborie, Ph. Mylonas, Ph. Roose and M. Wallace, Social Media and Networks for Multimedia Content Management - Part 2 , International Journal of Virtual Communities and Social Networking, volume 7, issue 3, 2015
Abstract
This second Special Issue of the Journal of Virtual Communities and Social Networking continues the social media and networks theme by presenting research that addresses aspects of the problem of multimedia content management. As already pointed out in the editorial of part 1 [1], despite the rather long history of multimedia content management approaches in the information technologies field, still a lot of motivations exist for related activities. The fact that multimedia content management is still a very active research field is also testified by the number of high-quality submissions that we received in response to our call for papers. Not surprisingly, it was a hard job to choose the best papers that fit to the scope of the Special Issue and have a high scientific level and relevance to practice. As a result six papers were finally accepted for publication after an extensive review process; four of these papers appeared in part 1 of this Special Issue [1], while the remaining two appear herein. All of the papers were subject to the same review and editorial standards as any regular paper in this journal.

The common observation remains that the Social Web and particularly Social Media data has grown considerably in the past few years. The use of a wide range of "smart" devices to produce, store, view and exchange multimedia contents, and the "always-on" users' connection to the Web continue to increase this phenomenon. As a consequence, a huge amount of heterogeneous social media data can be generated, enriched and exploited for creating new research opportunities and challenges to be investigated within the framework of this Special Issue. In its second part we present additional original papers that tackle challenges or issues relating to exploit the social media and networks for multimedia content management, especially in smart-homes. More precisely, content annotation and adaptation, information personalization, as well as data recommendation, are used to help users in a smart environment. Consequently, two papers have been selected for this second Special Issue and report the latest advances on the technologies, algorithms, models, standards and applications in such topics and smart context.
Download
Click here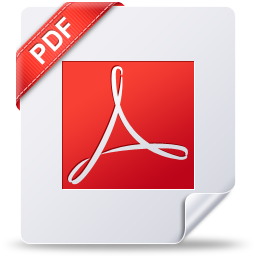 to access the paper.