Open day vol 5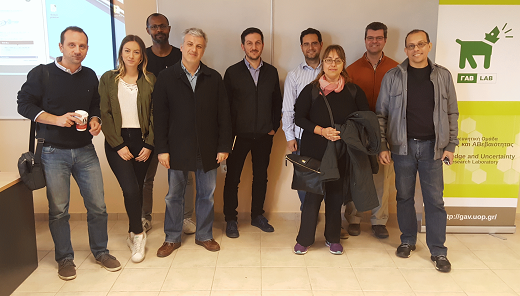 We've just held our Open Day for the spring semester of 2017, the fifth of its kind.
This time, with the participation of professors Antoniou, Vassilakis, Lepouras, Platis, Poulopoulos, Tryfonopoulos, Tselikas and Wallace, more than 30 distinct topics were presented.
So, we have a rich pool of topics, for all tastes and styles. Just remember this: do get in touch with us before including one of our topics in your selections.
For those that attended it: thank you for showing up, we hope you found it joyful and useful. And for those who missed it our group's topics are published here. Slides are also available for the presentations by Wallace, Poulopoulos and Antoniou